Today we made gingerbread houses. They turned out great, and the kids had a lot of fun.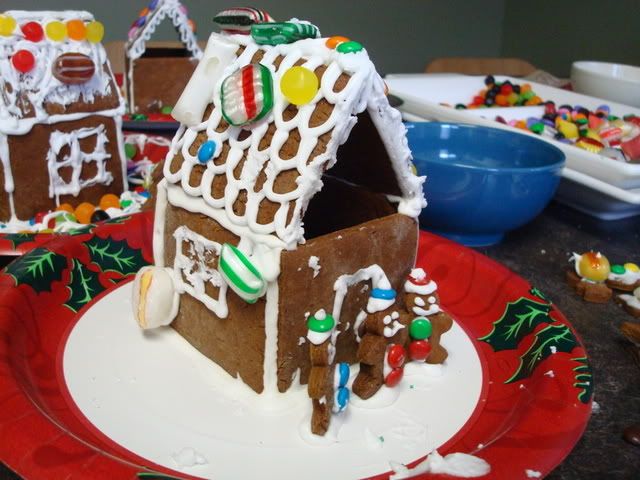 With some of the leftover cookie dough, I made some mini cookies...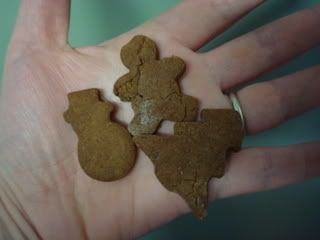 Aren't they cute?
I thought they were so adorable, and I chuckled to myself that they made great 'diet' cookies. Oh, what fun. Although, I'll have to explain to people, that they really aren't diet, just in size. I didn't replace the sugar with splenda... I don't eat that stuff... wait a minute... sugar? Crap.
Yep, I forgot to add the sugar.
Even with the sugary decorations, and all the sugary icing, they don't taste that great. But, hey... sometimes it is the looks that count right?